Registered Dietitians focus on the importance of making informed food choices and developing sound eating and physical activity habits.
Nutrition Counselling at INLIV
Kelly Anne Erdman and Kim Wagner Jones provide nutrition counselling through telephone sessions; the initial appointment is $155, and follow up appointments are $80. Current INLIV clients can also use their health credits for these sessions. Our registered dietitians provide guidance and advice on your food and nutrition. They will create an individualized plan, taking your history, habits and goals into account.
According to the Dietitians of Canada, counselling provided by a dietitian is an effective component of interventions for chronic diseases, leading to the following positive health outcomes:
improved blood sugar control for people with diabetes
weight loss and decreased body mass index
improved blood pressure
decreased waist circumference
decreased prevalence of metabolic syndrome
reduced hospitalizations and increased quality of life for individuals with heart failure
Kelly Anne is a Calgary based Registered Dietitian who has been in private practice for over 25 years. She specializes in sport nutrition, weight control, therapeutic and proactive nutrition as well as disordered eating and eating disorders. Kelly Anne was one of the first dietitians in Canada to receive the CSSD designation, Board Certified Specialist in Sports Dietetics. She has been consulting with the Canadian Sport Institute Calgary since their origin in 1994. Currently she works with several national teams, including long track speed skating, Hockey Canada, Luge Canada and several Paralympic teams.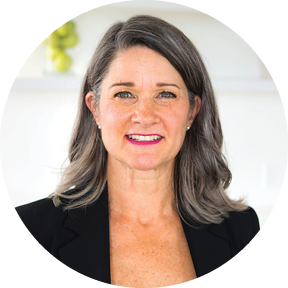 Kim Wagner Jones has been a Registered Dietitian/Registered Nutritionist for 30 years. She has extensive expertise in dietary counselling for sustainable lifestyle change, specific medical conditions and sport nutrition. She has worked in many highly regarded programs including practices at the Glencoe Club, Alberta School of Ballet, and University of Calgary Sport Medicine Centre. Kim is passionate about nutrition – and running! She has been involved in competitive road racing.