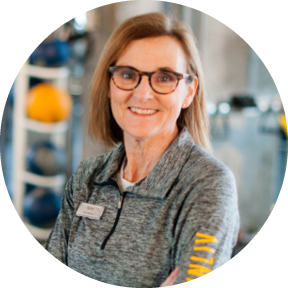 Karen is a certified exercise physiologist with a BEd degree and a double major in Physical Education and Health [UofR] and Home Economics [UBC}. She loves to motivate and educate clients on healthy eating practices and active living. Karen also believes that if you are doing it, you should achieve maximum results for your effort and time. Today, Karen volunteers for the Youth Justice Society, the CIBC Run for the Cure and is engaged in Long Term Athlete Development for Ringette Alberta.
OUR DEDICATED TEAM WILL HELP YOU NAVIGATE
AND MANAGE YOUR HEALTH THROUGH ALL OF YOUR LIFE CHANGES.