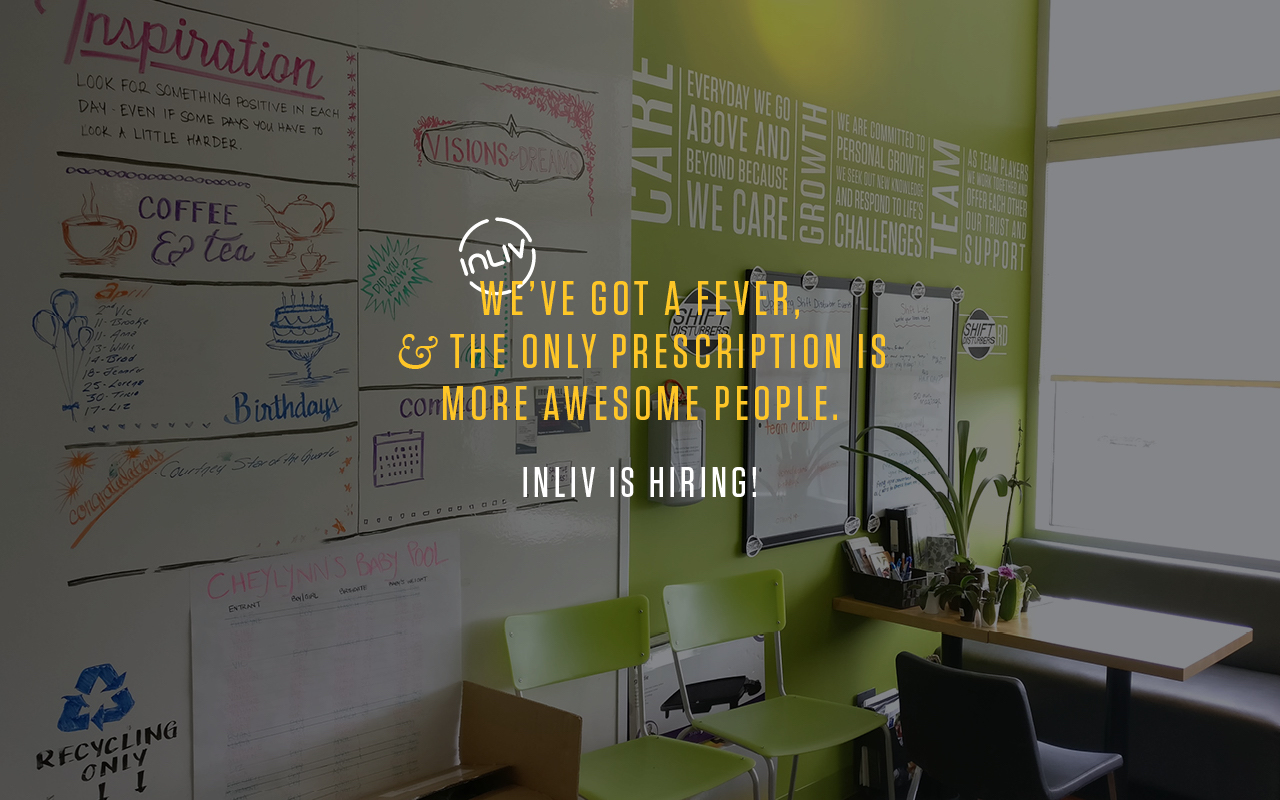 Be part of INLIV and help inspire amazing lives!
Click on the links below to learn more about the amazing opportunities at INLIV in Calgary
Join our innovative healthcare team at Wello
Click on the links below for career opportunities at Wello
Business Development Representative – Calgary
Vice President, Business Development – Toronto
No job openings awaiting your particular awesomeness right now?
Please check back! If you're keen to join our team, we're keen to hear more about you.