PROACTIVE HEALTH ASSESSMENT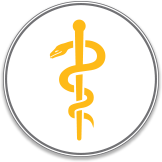 It's like a 50 point inspection for your car but it's to keep YOU running smoothly
Think a friend or relative would benefit from this service?
Why Book A Proactive Health Assessment?
With your Proactive Health Assessment and Wello, you get the care you need, when you need it. Whether you're a single professional, busy parent, health-conscious retiree, or business owner looking to enhance your wellness plan, INLIV's Proactive Health Assessment provides clarity, convenience, peace of mind and comfort regarding your health and wellness.

PREVENTION SCREENING
Focused time with our doctors and kinesiologists provides more insight into your family history, lifestyle habits, and current health status.

RISK ASSESSMENT & MITIGATION
During your assessment, you will get a comprehensive review of your health history, nutrition habits, sleep patterns, stress levels and age.

DIAGNOSTICS & REFERRALS
Our full suite of tests covers a range of areas, including cardiovascular and metabolic screenings, bone health, electrocardiograms, audio testing, and cancer screenings.

PHYSICAL ACTIVITY CONSULTATION
In addition to a 90 minute consultation with an exercise physiologist, we offer BOD POD body composition analysis, aerobic capacity and lung function tests, posture analysis, and muscular, endurance, and flexibility assessments.

PROACTIVE PLANNING
You'll get a personalized physician report and action plan for your optimal health and longevity. Your results will be shared with your family physician or other health care providers, if requested.

PATIENT HEALTH PORTAL
We provide secure records management and transfer of information ensuring continuity of service. Use our online health portal to directly access your health information, results and prescriptions.

FLEX CREDIT
You will receive one complimentary follow up service to support your health. Choose from a personal training session, nutritional counselling consultation or medical aesthetics consultation.

ONGOING VIRTUAL CARE
With Wello, you'll have convenient access to nurse practitioners when and where you need it. If you want unlimited access to physician care and follow-up, our Total Health Management program may be right for you.

CORPORATE & EMPLOYEE PLANS
Your employees can benefit from the medical assessment on its own, or in tandem with INLIV's Total Health Management program for ongoing and unlimited support.
OUR DEDICATED TEAM WILL HELP YOU NAVIGATE
AND MANAGE YOUR HEALTH THROUGH ALL OF YOUR LIFE CHANGES.