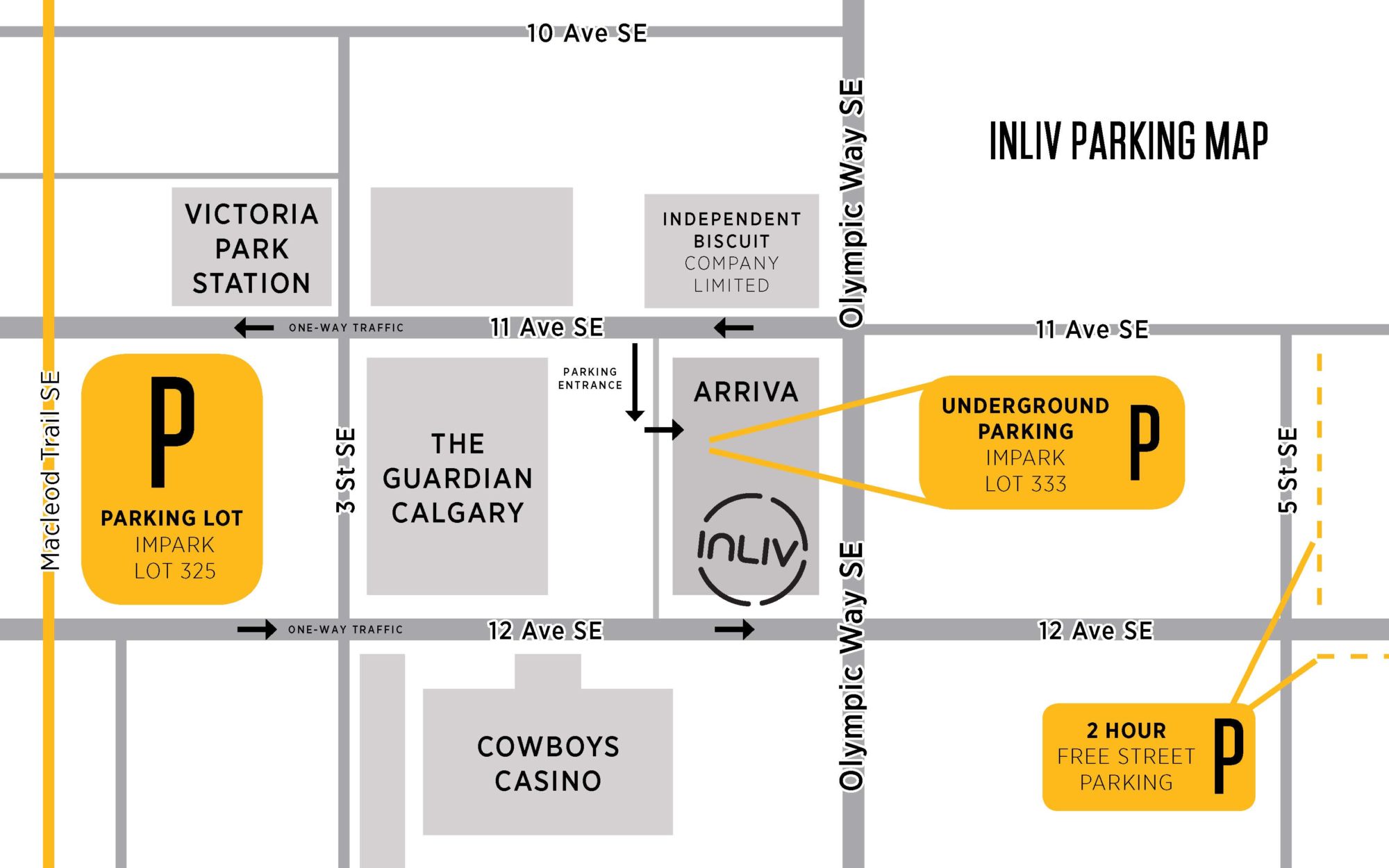 METERED PARKING
$2.50 Per Hour, Maximum 3 Hours
– on Olympic Way S.E.
– on 11th Avenue S.E.
– on 3rd Street S.E. (east side)
$2.50 Per Hour, Maximum 2 Hours
– on 12 Avenue S.E.
$2.75 Per Hour, Maximum 2 Hours
– on 3rd Street S.E. (west side)
FREE PARKING
Free Parking Until 6:00pm
– on 12th Avenue East of 5th Street S.E.
Free Parking
– on 5th Street S.E. between 11th and 12th Avenue
—(east side only)
PARKING LOTS
Impark lot #333 – Access code: 53174 (Touch the commercial pad to activate the numbered touch screen)

1111 Olympic Way S.E.
Underground parking (enter from 11 Avenue only)
$15 per day, $4 per hour
Direct elevator access
Impark Lot #325
314 12th Avenue S.E.
1.5 blocks from Arriva
Parking availability and fees are subject to change without notice. Though we do our best to keep this information current, the parking lots and meters are not operated or monitored by INLIV.