FITNESS & MOVEMENT MEDICINE AT INLIV
INLIV is an industry leader in providing highly customized, one-on-one personal training and fitness services in Calgary. Our team approach enables us to draw on the knowledge and experience of a diverse portfolio of health and fitness professionals.
Movement Medicine is a service designed to promote the health and well being of our clients through a thoughtful approach in coaching movement. Programs are designed to improve the quality of life and the longevity of our clients, with high level care and consideration for existing health and fitness levels including acute or chronic conditions and mobility issues.
Our purpose is to educate and guide our clients towards achieving their health and fitness goals.
MOVEMENT EVALUATION
Your fitness journey at INLIV begins with a comprehensive movement evaluation. The Functional Movement Systems (FMS) screen examines the mobility and stability of the hips, core, shoulders, knees, spine and ankles to uncover pain, asymmetry, or dysfunction in movement. This evaluation will help identify your unique needs and risks for injury, and will establish a functional movement baseline for appropriate exercise programming.
PERSONALIZED PROGRAMMING
We work with you to customize your workouts based on your personal goals as well as the results of your movement evaluation. You will be encouraged to think of your desired outcomes in terms of performance-based goals, like running a marathon or having the energy to play with your children. This approach allows us to establish positive, ongoing changes and is less likely to result in regression after you achieve your goal.
PROGRESSION AND RE-EVALUATION
During your session, your trainer will track and chart data and observations on the Wolf Electronic Medical Record (EMR) platform. This is the same platform INLIV and many other medical clinics use to manage our patients records so you can rest assured that it's private and secure. By charting every session, it provides real-time data for you and your trainer to make adjustments and compare the information to your previous interactions.
ONE-ON-ONE PERSONAL TRAINING
INLIV is committed to helping you build your best self. Our personal training model emphasizes teamwork alongside personal attention, in an atmosphere unlike any other. Training is customizable to your needs and goals, and our highly skilled trainers interact closely with you during each session. Whether you need guidance on your technique, or want someone to motivate you to achieve that final rep, INLIV has your fitness needs covered.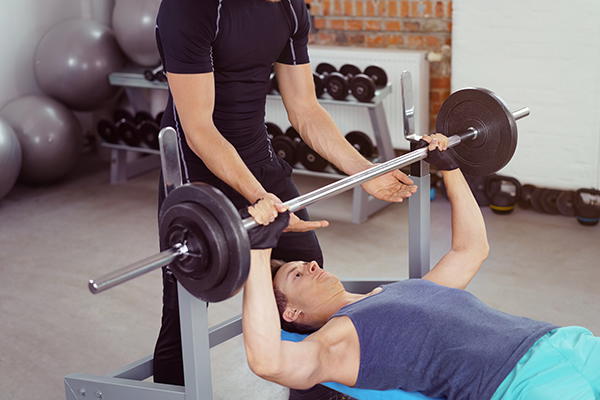 BOD POD
Using air displacement technology, the BOD POD measures lean body mass, fat mass, resting metabolic rate (the number of calories your body needs to support its basic functions of living), and total energy expenditure (the number of calories you need to make it through the day).
In just 15 minutes, the BOD POD provides information critical to tailoring the perfect training and nutritional approach for improved health and fitness.
VO2 MAX TESTING
VO2Max is the number one diagnostic tool to analyze your body's aerobic engine. Measuring the amount of oxygen inhaled and the amount of carbon dioxide exhaled as you exercise, we determine your maximal oxygen consumption, aerobic and anaerobic thresholds, and the ratio of which types of fuels are used during different intensities of exercise. Our team will establish your training zone and track your progression.
Think a friend or relative would benefit from this service?
FITNESS & MOVEMENT MEDICINE TEAM