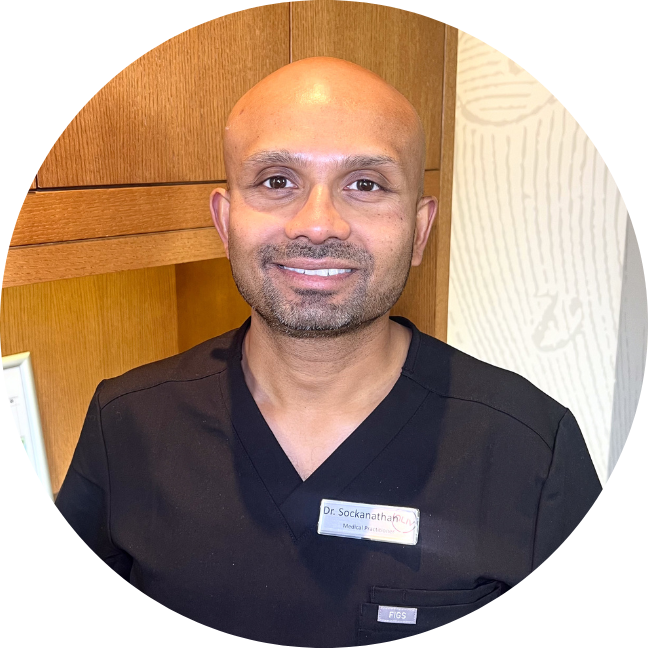 Dr. Sanjeeve Sockanathan graduated from medical school at the University of Sheffield, United Kingdom, in 2004 with extended Medical Sciences in Cancer Research qualifications. He completed Family Medicine training in 2007 and moved to Canada in 2014. Over his career, he has attained qualifications and experience in Men and Women's Health, Lifestyle Medicine, Teaching and Education, Clinical Governance, Mental health and Counselling and Medical Leadership.
Dr. Sockanathan has an extensive and experienced portfolio. He is currently a Clinical Assistant Professor at the University of Calgary where he is involved in regulating the medical profession through work with the CPSA and acting as an expert in matters of professional performance and conduct.
He is deeply interested in proactive health care and lifestyle medicine and endeavors to provide care to the highest standards. His passions lie in advocacy for the profession, medical education and developing true patient-focused care.
In Dr. Sockanathan's free time, he enjoys swimming, cycling, and spending time with his wife, children, and his adorable dog Cleo.
OUR DEDICATED TEAM WILL HELP YOU NAVIGATE
AND MANAGE YOUR HEALTH THROUGH ALL OF YOUR LIFE CHANGES.