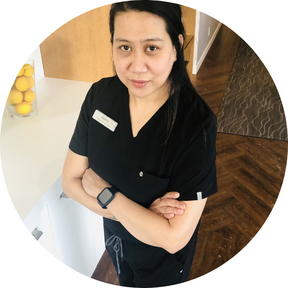 Xylena's passion is to serve others. "Making a difference in people's lives gives me the opportunity to grow and learn. The satisfaction I receive knowing I have been an influence on that person in achieving their optimum health is a great reward."
Xylena started her career in the Philippines and has over four years of experience as medical-surgical nurse. She moved to the United Kingdom and worked for two years as a registered nurse in residential, care and nursing homes before relocating to Calgary.
She graduated with a Bachelor of Science in Nursing at West Visayas State University, Iloilo Philippines. In 2021, she completed the Hospital Unit Clerk program at Bow Valley College she Health and in 2020 she completed the Human Service Management program at Bow Valley College.
From her love of the healthcare profession, she enjoys reading in her spare time, watching documentaries, and traveling with her family and friends.