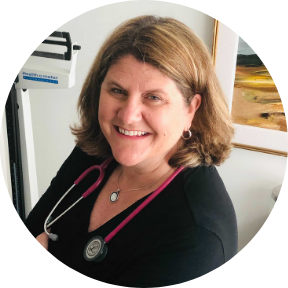 Dr. Lori Gohill received her Bachelor of Science degree from Mount Allison University in New Brunswick, and her medical degree from Dalhousie University. She has been practicing medicine for the past 23 years, including family practice, hospital care and operating room experience.
During her spare time, Dr. Gohill is an avid outdoor enthusiast enjoying natural spaces. She also enjoys serving as a board member for her two teenage sons' swim club.
OUR DEDICATED TEAM WILL HELP YOU NAVIGATE
AND MANAGE YOUR HEALTH THROUGH ALL OF YOUR LIFE CHANGES.