INLIV is thrilled to feature another client spotlight this month: Dale Leckie. Award-winning geologist, best-selling author, and Total Health Management client Dale Leckie chatted with us about his book, his healthy living achievements and why he chooses INLIV for his health care needs year after year.
How long have you been a client at INLIV?
I have been with INLIV since 2007, initially with the Proactive Health Assessment program and then for the last five years as part of the Total Health Management program. I continue with INLIV because of the detailed assessments, care, and advice for what I need to stay healthy and active.
Why is your health important to you?
Staying healthy is important as my wife and I lead an active lifestyle and travel a lot. I can only do that if I stay healthy. I walk a lot, trying to do 6 to 8 kilometres a day. By committing to the INLIV annual comprehensive medical assessments, I cannot put off going "to see the doctor". So much of staying well is "preventive health maintenance".
Why choose INLIV?
I value the availability and commitment of the Doctors and the easy-access medical lab. I do not want to have to wait for a week or more to see a doctor if something is ailing me. I have become quite used to INLIV over the past 13 years. My records are on file and are used to help diagnoses. INLIV staff are pleasant and friendly – they always greet me with a smile.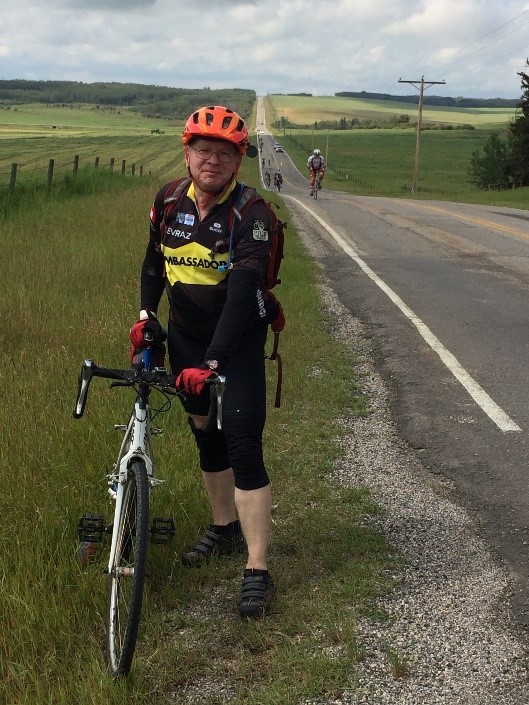 What is your most memorable or favourite healthy living achievement?
One of my memorable healthy achievements was my first Enbridge Ride to Conquer Cancer. I am not, and never have been, a "jock". To complete my first two-day 220 km Ride to Conquer Cancer 11 years ago was quite a personal accomplishment. I remember my daughter saying "Dad, are you sure you want to do this? It's like riding from Calgary to way past Red Deer." 2019 is my 11th year participating in the Enbridge Ride to Conquer Cancer. I have raised more than $220,000 in donations over the past decade. Committing to the Ride every year ensures that I train and exercise. My preference is to stay off the highway and to train on trackways and in parks.

Tell us about your book!
Writing "Rocks, Ridges, and Rivers: Geological Wonders of Banff, Yoho, and Jasper National Parks" was another way to stay active – both physically and mentally. The book was written for travellers and tourists who want to be outside and to appreciate Canada's mountain parks. The story of the Rockies –  its rivers and valleys, glaciers and hot springs, caves and karst, mountain building and erosion – unfolds in this book. I used eye-catching illustrations and photographs, and blended story telling with science and natural beauty with easy to understand explanations. As part of book promotion over the last two years I have given over a hundred public presentations to several thousand people around the province. I enjoy getting out and meeting people, and answering their questions.
That sounds incredible! Why should our readers and clients read your book?
INLIV clients will be interested in "Rocks, Ridges, and Rivers" because it will get them out touring the Rocky Mountains and help them to understand how these amazing scenic wonders formed. I take travelers to 50 Parks Canada roadside pullouts and explain the spectacular scenery that is there.
There are 20 hikes described in the book to reach some of the scenic vantage points. My favourite hikes are Cavell Meadows at Mount Edith Cavell in Jasper National Park and the guided walk to visit the Burgess Shale fossil sites in Yoho National Park. A friend of mine put fifteen mountain landscape paintings in the book. "Rocks, Ridges, and Rivers" was a Calgary best-seller for three weeks.
I am currently writing a second book explaining scenic sites around Alberta. This keeps me touring, visiting spectacular locations where I can hike, bike and fish as well as learn more about the province. I have found some pretty amazing spots in Alberta that are not very well known.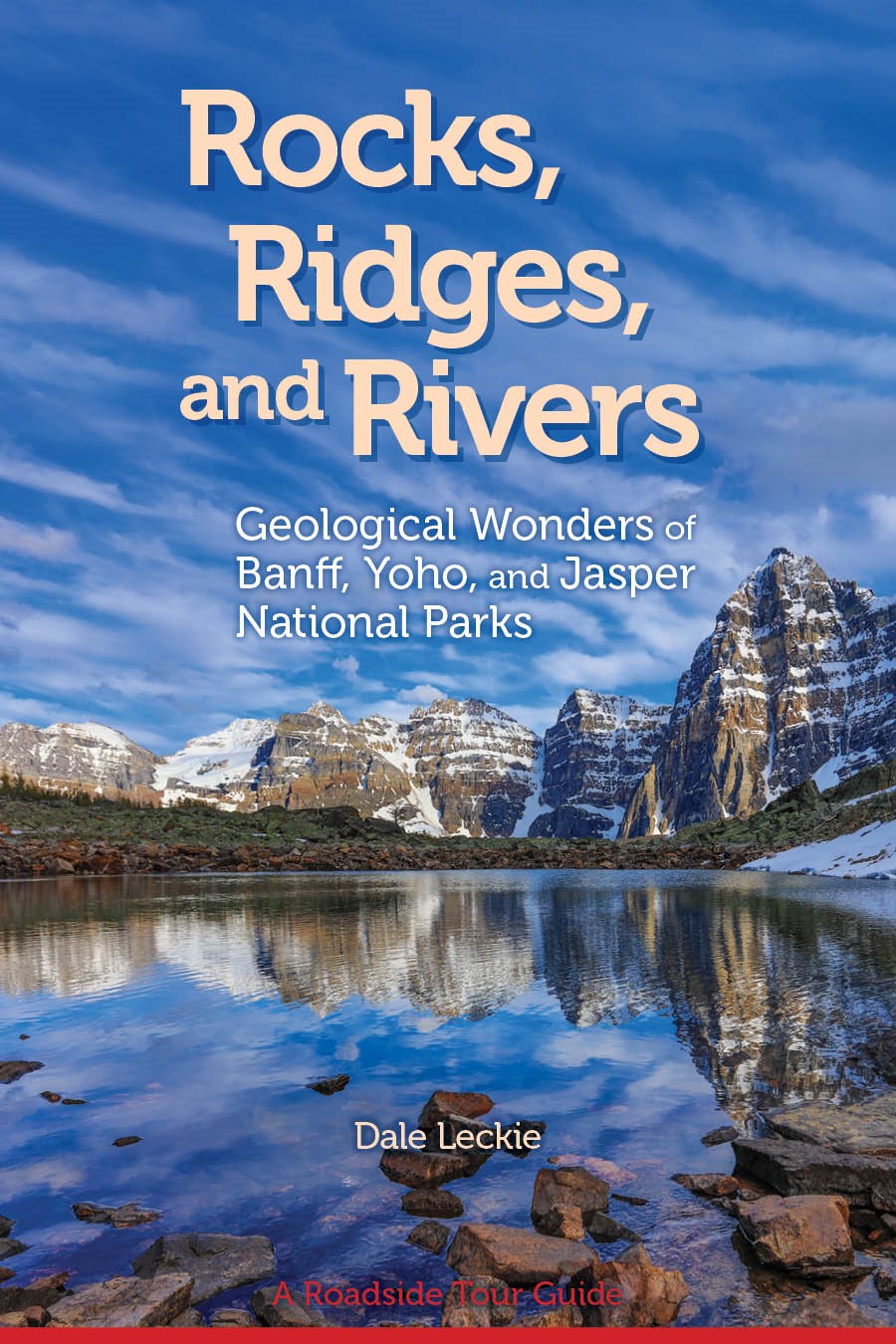 "Rocks, Ridges, and Rivers: Geological Wonders of Banff, Yoho, and Jasper National Parks" is available in most Calgary bookstores, shops in the mountains, and online at Chapters/Indigo for $27.95.