If eyes are the windows to the soul, your skin is the window to your overall health. Reliable research on the best foods for healthy skin is limited, but we know for certain that overall health is written all over your face. Yellow skin tone can indicate jaundice or other liver conditions. Pale, sallow skin can signal anemia, dehydration or vitamin deficiencies.
Follow these nutritional tips to help your skin reflect your good health:
Drink water. Skin is 64% water, making proper hydration a cornerstone of healthy skin. Staying hydrated is essential for life. As much as we love to eat, we can survive much longer without food than without water.
Eat healthy fats. Fat spent several decades as the cause of weight gain, but it's important to recognize that all fats are not created equal. Our body, skin and overall wellness can benefit from consuming healthy fats like those found in olive oil, avocado, and nuts.
About greasy foods. Many people believe that eating fried foods causes acne, but that's a myth. Eating greasy food has little or no effect on acne, but we all know it's not good for your overall health when consumed on a regular basis. Those working regularly in an environment with cooking grease, like a deep fat fryer, may experience more breakouts. The oil in the air can settle on your skin and block pores.
Choose fresh fruits and vegetables. Fresh produce provides valuable vitamins, nutrients, fibre and is often a great source for extra hydration, too.
Get your antioxidants. Foods high in antioxidants are good for your overall wellness and may help give your skin a healthy glow, too. Consider consuming more of these natural antioxidant foods:

Fatty fish, such as salmon
Leafy greens like spinach
Tomatoes
Blueberries
Yellow and orange fruits and vegetables, like carrots and apricots
Beans, peas, lentils
Nuts – they're both a healthy fat and an antioxidant
In addition to proper nutrition, here are a few other simple tips for healthy skin:
Manage stress. Stress causes your body to release extra cortisol, known as the stress hormone. Too much cortisol may cause your sebaceous glands to produce more oil, causing breakouts on your face and body. And stress can often encourage poor food choices, too.
Choose cosmetic products wisely. What you put on your skin can make or break your complexion. Moisturizers and make up foundations that are too heavy for your skin type can block pores and cause acne breakouts. Mineral makeup is a healthy choice for your skin, as it's non-comedogenic and inert, so it can typically be used on sensitive and acneic skin. As a bonus, many mineral makeup powders and foundations also offer SPF protection.
Wear sunscreen. Sun damage contributes to wrinkles, sagging skin, sunspots and skin cancer. Simply walking or driving to work, sitting by a window at the office, and being outdoors running errands can expose you to more sunlight than you think. Do your skin a favour and wear sunscreen, every day.
Want answers on what treatments and products are best for you to achieve healthy skin?
Nadia Zinchuk, our INLIV Medical Aesthetics registered nurse offers free personalized skin care consultations. Following your assessment, Nadia will provide you with recommended products for at-home care in addition to treatment options
Dr. Wendy Smeltzer is Medical Director at INLIV, leading the talented team of physicians for INLIV's 
Total Health Management
, 
Primary Medical
, 
Medical Assessment
, 
Corporate Health
 and 
Medical Aesthetic 
programs. She also serves as Medical Director for Wello. After obtaining an honours degree in Chemistry from Queen's University, Dr. Smeltzer graduated with her MD from the University of Toronto Medical School. A family physician in Calgary for 18 years at Foothills Hospital and in private practice, she also opened the first registered medical spa in Canada. She earned her Diploma in Practical Dermatology at Cardiff University in the UK and continues to pioneer medical aesthetic techniques.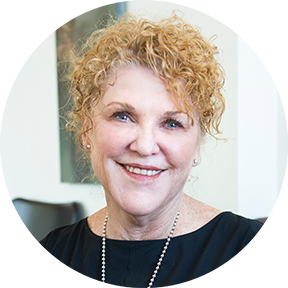 – Dr. Wendy Smeltzer
Medical Director