The holiday season can be a magical time, brimming with friends, family and fun – but for some, the season is challenging and emotionally draining. It's often a time of reflection, and you may be reminded of the year's milestones, including the heartbreak of loved ones that have been lost, life changes like retirement, separation, an empty nest, or general lack of fulfillment as another year closes. It's important to understand that stress, anxiety, the holiday blues and depression are common this time of year.
If you're struggling with the holiday blues, here are a few ideas to help get through the season
Set realistic expectations. Make a list and highlight a few items that are high priority. Focus on those, and let go of others.
Don't compare yourself to others. It's normal that your holiday may not be as romantic nor enchanting as the movies portray!
Spend time with people who are inspiring, motivating and supportive. Withdrawing can worsen depressive feelings.
If you're feeling lonely, try volunteering. Helping others can help make you feel both appreciative and appreciated, valued, and provide a sense of purpose
Start a new tradition. If preparing turkey dinner for the family tires you or adds stress, make the holiday meal a potluck, order some of the meal from the grocery store, or even go out for your Christmas meal
Try something new. Join a running club and start training for your first 5k race, take a cooking class or take up a new hobby like knitting or photography
Limit your alcohol intake. Though you may believe it will help numb your feelings, alcohol is a depressant and will only make you feel worse
Exercise. Try to get at least 30 minutes per day. Don't want to go to the gym or it's too cold outside? Try our virtual video fitness training. Or head to the mall on your way to work. Most are open early so you can get your laps in before it's crowded
Need a little motivation to get out there? Try some of these free holiday events in Calgary:
Be mindful that you may be suffering from more than the holiday blues: Depression affects approximately 11% of men and 16% of women.
Signs of depression:
Crying spells
Mood swings
Lack of energy and enthusiasm, even for things you've previously enjoyed
Fatigue and changes in sleep patterns – especially awakening earlier than usual and not getting back to sleep
Change in appetite; eating less or more
Loss of interest in people, activities and sex
Difficulty making decisions
Feelings of low self-worth and hopelessness
Thoughts of death and suicide
What to do if you think you're depressed
Seek help. Acknowledging you need help is the first step
Speak with your family physician or other health professional
Don't be ashamed or uncomfortable speaking with your doctor. They are there to help.
Depression is a legitimate health concern, and there are treatment options available
Be honest and upfront; share your concerns and feelings with your doctor to ensure they can properly diagnose and treat your illness
Ask your doctor to recommend a support group
If you need a health professional to turn to, Wello nurse practitioners offer virtual visits and consultations
Call 211 or visit ab.211.ca for a free, confidential help line to assist in connecting you with the services you need. They offer assistance in 200+ languages
What to do if you or someone you love is thinking of suicide
Although depression can cause profound emotional distress, studies show that the majority of people who receive appropriate treatment will improve or recover completely. It is important not to ignore the signs of depression and seek help if you are struggling.
Most importantly, remember that you're not alone. There are lots of people out there wanting to help you get through this, and there are many excellent and effective treatments available.
---
Dr. Wendy Smeltzer is Medical Director at INLIV, leading the talented team of physicians for INLIV's Total Health Management, Primary Medical, Medical Assessment, Corporate Health and Medical Aesthetic programs. She also serves as Medical Director for Wello. After obtaining an honours degree in Chemistry from Queen's University, Dr. Smeltzer graduated with her MD from the University of Toronto Medical School. A family physician in Calgary for 18 years at Foothills Hospital and in private practice, she also opened the first registered medical spa in Canada. She earned her Diploma in Practical Dermatology at Cardiff University in the UK and continues to pioneer medical aesthetic techniques.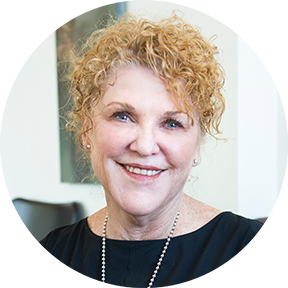 – Dr. Wendy Smeltzer
Medical Director