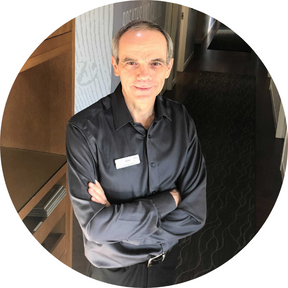 Don is a Chartered Professional Accountant and has an MBA through the London
School of Business and Finance. He has worked in many different industries, including: professional sports, oil and gas services, transportation, information technology, wholesale, retail and agriculture. Prior to joining Wello, he worked as the Corporate Controller with Urban Life Solutions.
OUR DEDICATED TEAM WILL HELP YOU NAVIGATE
AND MANAGE YOUR HEALTH THROUGH ALL OF YOUR LIFE CHANGES.