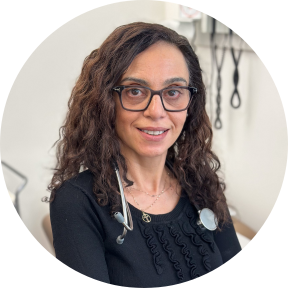 Dr. Vivian Matta decided to become a physician in elementary school. She received her medical degree from Egypt, then moved to Canada, and now joins our INLIV team in Calgary as a physician in our Proactive Health Assessment program. She brings over 25 years of experience as a doctor and mental health care physician to the clinic, and has a special interest in chronic disease management and women's health. 
Apart from her work as a physician, Dr. Matta is a clinical associate professor at University of Calgary. Passionate about teaching, she enjoys collaborating with medical students and residents. She is also a member of the Alberta College for Family Physicians and an assessor with the International Medical Graduate Association. 
In her free time, Dr. Matta enjoys cooking healthy recipes and engaging in healthy activities. She can often be found hiking in the mountains and enjoying the wonderful views.
OUR DEDICATED TEAM WILL HELP YOU NAVIGATE
AND MANAGE YOUR HEALTH THROUGH ALL OF YOUR LIFE CHANGES.