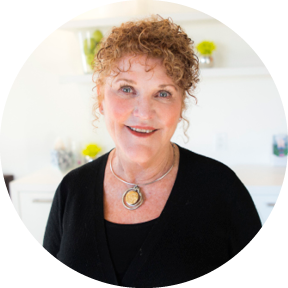 Dr. Wendy Smeltzer is the Medical Director and the Managing Director for INLIV as well as the National Medical Director for Wello, our national telemedicine service. After obtaining an honors degree in Chemistry from Queen's University, Dr. Smeltzer obtained her medical degree from the University of Toronto. She completed her residency training in Family Medicine at the University of Calgary and then started a private practice in Family Medicine in Calgary. She had a full-care family medicine practice with hospital privileges at both Foothills Hospital and the Alberta Children's Hospital. She has both her CCFP and FCFP designation. She was active in the medical profession, serving for many years on committees for the College of Physicians and Surgeons of Alberta, the Alberta Chapter, College of Family Physicians of Canada, Alberta Health Services and Alberta Medical Association.
After many years as a full-time family physician, she continued her passion for wellness and founded the first registered medical spa in Canada, combining lifestyle programs, medical aesthetics and spa therapies. She pioneered standards for the spa industry in Canada as a Board member and the Chair of the Standards and Practices Committee for Leading Spas of Canada. She also sits on the Board of the Canadian Association of Aesthetic Medicine and worked with this group to establish standardized training for physicians in medical aesthetics. She then went back to studies at the University of Cardiff in the UK where she completed a Diploma in Practical Dermatology and achieved Distinction.
Her entrepreneurial spirit led her to expand her medical spas and build a skin care company which she later sold and returned to her medical roots when she joined INLIV in 2012. She built a new medical aesthetics business unit for INLIV in 2013 and went on to lead the medical teams as Medical Director at INLIV since 2014 and added operational leadership since 2017. She has been instrumental in growing the medical team and innovating services at INLIV, including the launch of Wello.
Dr. Smeltzer has had the honor of being named one of Canada's Top 100 Women by the Women's Executive Network. When not working, she can be found enjoying her two grown children and their families, singing in a community performance choir, cycling, golfing and gardening.  
OUR DEDICATED TEAM WILL HELP YOU NAVIGATE
AND MANAGE YOUR HEALTH THROUGH ALL OF YOUR LIFE CHANGES.