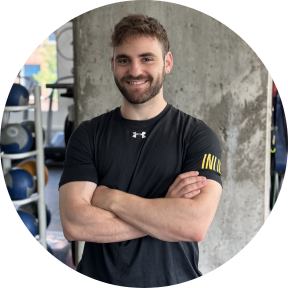 With 10+ years of experience with personal fitness, Emilio Fortugno is a CANFIT Pro certified personal trainer highly dedicated to fitness and helping clients achieve their goals. He played and coached high-level hockey, and loves to learn about the latest science involving fitness and personal health, consistently expanding his knowledge base.
Emilio specializes in muscle building and strength improvement, while also maintaining athletic performance and mobility. Emilio is not only a trainer but also a community advocate for wellness, spreading the importance of exercise, nutrition, and self-care. With Emilio's guidance and support, clients can unlock their full potential and lead healthier, more fulfilling lives.
OUR DEDICATED TEAM WILL HELP YOU NAVIGATE
AND MANAGE YOUR HEALTH THROUGH ALL OF YOUR LIFE CHANGES.