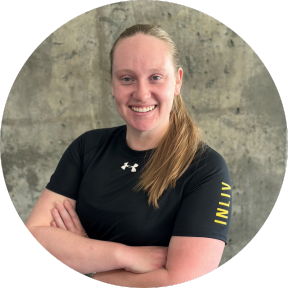 Erin is a highly qualified personal trainer who strongly emphasizes mobility and functional movement in her programs. She has multiple certifications, including an ACE Certified Personal Trainer certification and a HIIT certification; she is working towards achieving her Functional Range Conditioning certification. Erin is also an experienced yoga instructor with over 300 hours of training.
As a former national-level athlete with experience as a high-performance strength and conditioning coach for multiple sports, Erin's approach to fitness is inclusive and accessible. Her expertise allows her to create personalized programs focusing on overall health and well-being.
OUR DEDICATED TEAM WILL HELP YOU NAVIGATE
AND MANAGE YOUR HEALTH THROUGH ALL OF YOUR LIFE CHANGES.